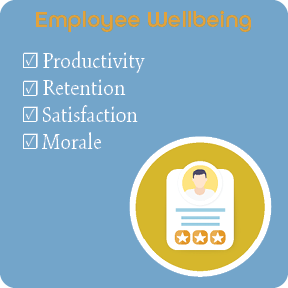 I worked at TrueNorth Companies in Cedar Rapids many moons ago. For large projects I lead, I was given directions and autonomy. My boss knew where my strengths were and let me live in those and worked with me on growing and evolving in our weekly meetings. But most importantly, this company knew how to thank and recognize employees in ways that were unique and meaningful to THE EMPLOYEE.
The following factors can affect an employer's ability to retain employees according to Apollo Technical:
Lack of training and development opportunities for new hires
Poor communication between management and staff members
Unclear job descriptions that do not clearly define responsibilities
Inadequate staffing levels to cover the workload.
A lack of recognition by managers when their work is done well
An inability to provide feedback on performance issues
The need for more flexible working hours
High turnover costs associated with hiring and firing workers
I think that recognition is higher than #5 on this list. Because in my world, I've seen recognition as the MAIN reason MANY people stay on the job. For real, employee retention is important!
Did you know that effective employee retention can save an organization from productivity losses? High-retention workplaces tend to employ more engaged workers who, in turn, get more done according to NetSuite's Employee Retention article. Think about it. I've always heard employees leave people, not companies. So, making them feel valued, heard, and keeping them engaged helps you keep a stable team environment. Giftology author John Ruhlin talks about how important is to know what your customer REALLY WANTS not just how much it costs. I think this applies to employees, too. When I hired a new team member, I gave them a very short EMPLOYEE RECOGNITION SURVEY on things they loved. I then took a picture of it and kept it in my phone for when one of them (or all) needed to be recognized for something spectacular.
And remember, when an employee leaves a company, it takes a considerable chunk of time to deal with their departure. In fact, entry-level employees typically cost 50% of their salary to replace. That's a high number. So, thanking and recognizing employees is an easy way to save some $$.
Until we chat again,

https://getfavorable.com/wp-content/uploads/employee-retention-blog.png
288
288
Shannon Hanson
http://getfavorable.com/wp-content/uploads/Favorable-Logo-With-Symbol-RGB-White-Text.png
Shannon Hanson
2022-01-27 01:42:23
2022-01-26 16:25:14
For Real, Employee Retention is Important